The "Virtual Memorial" 

was created 

Feb. 24, 2000 by

Mindye Kahn Brunner 

Class of 1975 

Member of the

Wantagh Alumni Association

Wantagh, NY.

This Wesbite is designed, maintained, and  owned by

Mindye Kahn Brunner

and does not belong to any other website 

   it may be linked with.

The majority of the names 

on this memorial 

were obtained from  

The Wantagh Alumni Directory 

who were classified 

as deceased.  

The others were contributed by friends, families & classmates 

who knew them.

This page was last updated: August 22, 2018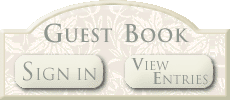 God Bless Our Soldiers

Past, Present 

and Future

*To Add A Name*

  Please email your submission to: 

wantaghmemorial@gmail.com and include name and  graduating year.  If you want the name to appear on the military  include the branch of service. You can also submit a photo for the photo album page.

Updates will be made monthly.

**Please Note**

Music can be controlled

by using the music control in the upper right hand corner of the page.


People have visited this site

We laughed with you, we cried with you

We spent our days growing up with you

Now and forever, we remember you

WANTAGH HIGH SCHOOL

"VIRTUAL MEMORIAL"

"One hundred years from now,

 it won't matter the sort of house I lived in,

 what my bank account was, or the car I drove 

but the world may be different 

because I was important in the life 

of the animals and 

the creatures on this earth."

Author Unknown

Welcome to the Wantagh High School Virtual Memorial

The following pages are a dedication to our 

friends, classmates and faculty 

with whom for years we spent countless hours 

each and every day while growing up.   

 Eventually we moved on with our lives 

but some were less fortunate.  

Though some went on to live full and complete lives  

others were taken before they ever had the chance 

to experience all of what life had to offer.

Whether they were our friend, 

classmate or faculty  

they touched our lives in a special way 

and none will be forgotten.



Thank you to everyone 

who has signed my guestbook.

Your heartfelt words of kindness 

and compassion are truly 

appreciated and they will continue

 to be an inspiration to this site .

Mindye

your html snippet
Donations for the cost 

 and the maintenance 

of the Virtual Memorial 

are greatly appreciated. 


Donations can be made 

securely through Paypal 

or checks can be mailed to:

Mindye Kahn Brunner

13032 Pinnacle Lane

Hudson, FL  34669

Dedicated to the students and faculty of

 Wantagh High School 

who are no longer with us.

How It All Began

Click on the book 

to read the history of the

Wantagh High School

Virtual Memorial.

Click the box below 

and follow our group 

The Wantagh High School 

Virtual Memorial 

on Facebook